Harold Hejazi
Master of Arts (Theatre and Drama) 2022
+358451643307
hejaziharold@gmail.com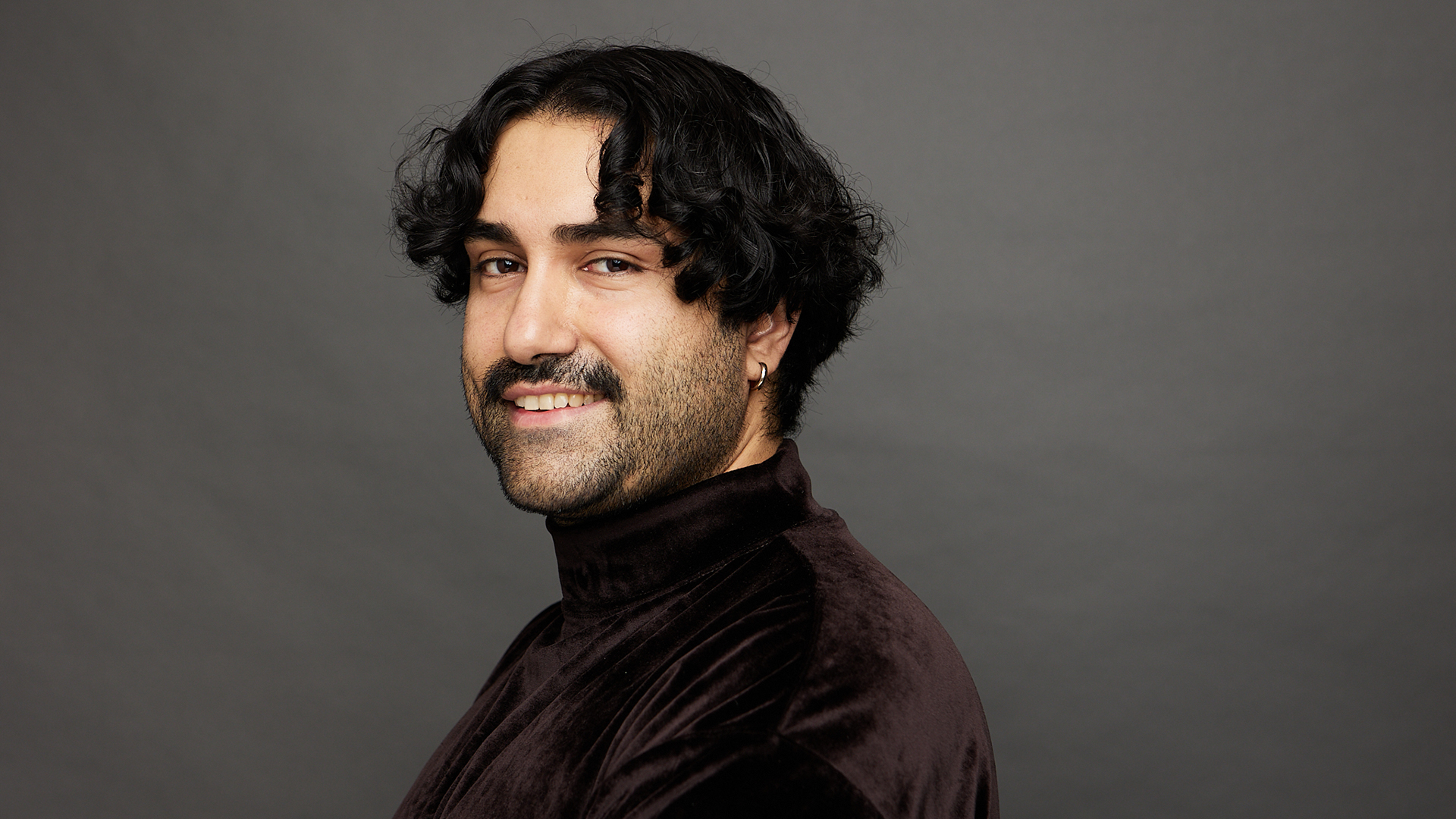 Biography
Harold Hejazi is a live artist, educator, and game designer from British Columbia, Canada. Previous to moving to Finland, he focused his practice on creating games and participatory performances in collaboration with the educational departments of museums and art galleries. This work motivated him to focus his master's research on game design and its affordances for a live art practice. In recent years, he has been using the medium of video games for live cinematic storytelling that examines issues of race, marginalisation, and contemporary multiculturalism in Finland. His work has been shown at museums such as Ateneum and Kiasma and at various exhibitions within the Nordic countries.
Dream
By playfully engaging with difficult-to-face issues, I hope to create art that has a lasting social impact.
Special skills
improvisational theatre
acting
puppetry
musical performance (hip hop)
game design and development
Language skills
English (native language)
Finnish (basics)
Thesis
Artistic
Adventures of Harriharri — Episode II
Kirjallinen
Adventures in Live Art Game Research: Towards a Theory of Definition
Other education
Game Design and Production minor, Aalto University, 2021.
Diploma in Secondary Teacher Education, University of Victoria, 2015.
Bachelor of Arts, University of Victoria, 2013.
Selected CV
Adventures of Harriharri — Episode III, 2022
Composer & Sound Designer: Eliel Tammiharju (KEliel)
Developers: Mikael Jaakkola (magu), Rolands Tīss
Production: Stage for Contemporary Performance, Helsinki City Theatre
Role: Creator & Performer

Adventures of Harriharri — Episode I, 2020
Production: UrbanApa × Ateneum, Ateneum Art Museum
Role: Creator & Performer

New Stories of Finnish Art (tabletop RPG), 2019
Production: UrbanApa × Ateneum, Ateneum Art Museum
Role: Game Designer

Animating Love, 2019
Production: Performing Love Festival, Museum of Contemporary Art Kiasma
Role: Creator & Performer

Dear ____, Please Imagine My Birthday (larp), 2019
Production: LAPSody Festival, University of the Arts Helsinki, Theatre Academy
Role: Game Designer